Blog Explore
5 Important Virtual Event Technology Tools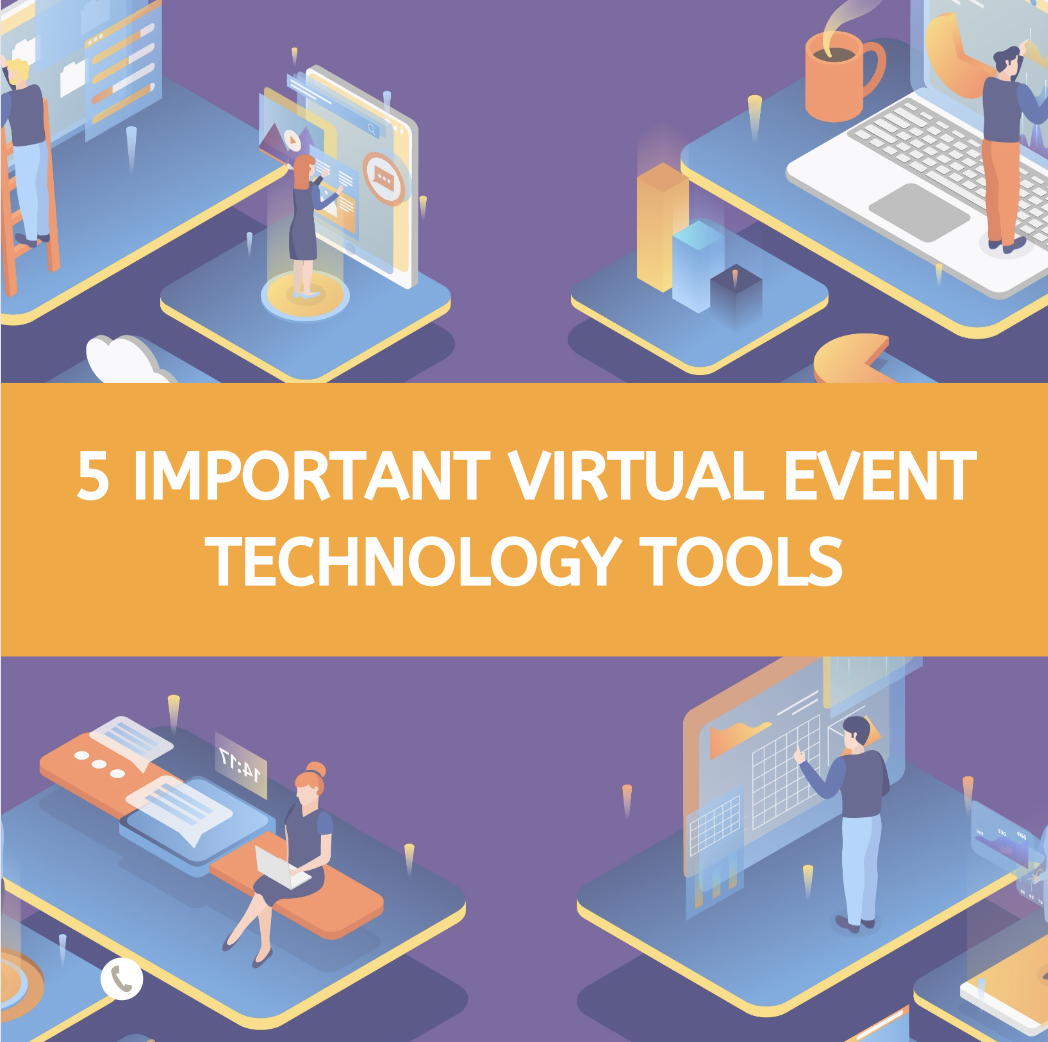 Iteneri admin
5 Important Virtual Event Technology Tools.
With the Covid-19 Pandemic and its impact on the events industry, event technology is at the heart of the virtual and hybrid events era. From live streamed meetings to global conferences, technology makes it all possible. It offers the ability to reach a wider audience, have lower financial costs, have easier access to event analytics and offers greater flexibility for attendees. With those advantages in mind, what are some of the tools needed to plan an online event and manage the event seamlessly? What ensures success?
Here is a list of five (5) important virtual event technology tools that are essential in planning, hosting and managing a successful event:
1. Reliable Internet
This is an essential factor in live-streaming any virtual or hybrid event. Strong bandwidth and internet speed should be checked multiple times as it keeps staff connected with each other and their managers, enables the smooth sharing of information and resources, and rapid response to any incidents if any problems should occur. A standard HD stream at 1080p uses a constant upload speed of around 5mbs. You can check your bandwidth at a site such as fast.com.
2. Virtual Event Website
A dedicated event website is a key promotional and educational tool used to interest potential event attendees, planners or vendors and entice them to register for your event. Every digital event attracts guests who like to keep close tables on various channels such as emails, social media and so on, to stay in tune with the appropriate information. Here are the essential elements of a virtual event website:
Event Information: Event title? What, when and where? Time and type of event? What's the
main online platform for the event? Why should one attend? Clear explanation and the
reasons.
Branding: Clean and clear branding as to who is in charge of or hosting the event. In most
cases the main branding will be the company hosting the virtual program.
Registration: Using creative ways and call to action buttons to make registration as easy and
quick as possible for attendees.
Other elements include Search Engine Optimization (SEO), single link for social media
campaigns, page analytics/user tracking.
3. Video Equipment
Digital video equipment is needed whether it is a full virtual or hybrid event. It can be used in capturing a live general meeting in a conference room or streaming a keynote speaker from their home. No matter the type of video, tools are needed to capture the moments and ensure success. These tools may include: A webcam or professional digital video camera and lighting equipment.
4. Event Registration Technology
You can use an effective event website design and a registration platform that combines event management and the registration process. Or, you can add a registration link to an existing website with the appropriate registration forms. These forms can ask for Name, Email, Number, How they learned about the event and so on. Whichever way it is done, it needs to be straightforward and secure and easy for any audience to use.
5. Event Planning Software
This software is essential in ensuring that every item is checked off from your pre, during and post-event checklist. It's also helpful in communicating with your team, key decision-makers, event planners, speakers, vendors, attendees and sponsors. Event planning software helps you prioritize tasks across your team, whether it's sending emails to keynote speakers or speaking with attendees having difficulty with the technology.
iTeneri is a unique event management platform that streamlines the processes involved in planning, executing and assessing the impact of virtual and hybrid events. It handles Online Event Registration, Onsite Registration, Check in, Pre and Post Event Engagement, Meal Plan/Catering, Floor Plan Management, Task assignment/management and other event planning activities. This is an attempt to streamline and manage pre and post event activities, delivering the best event experience, providing measurable value and meeting specified objectives for planners and attendees.
Check out iTeneri