Blog Explore
8 Reasons To Host Your Next Event With iTeneri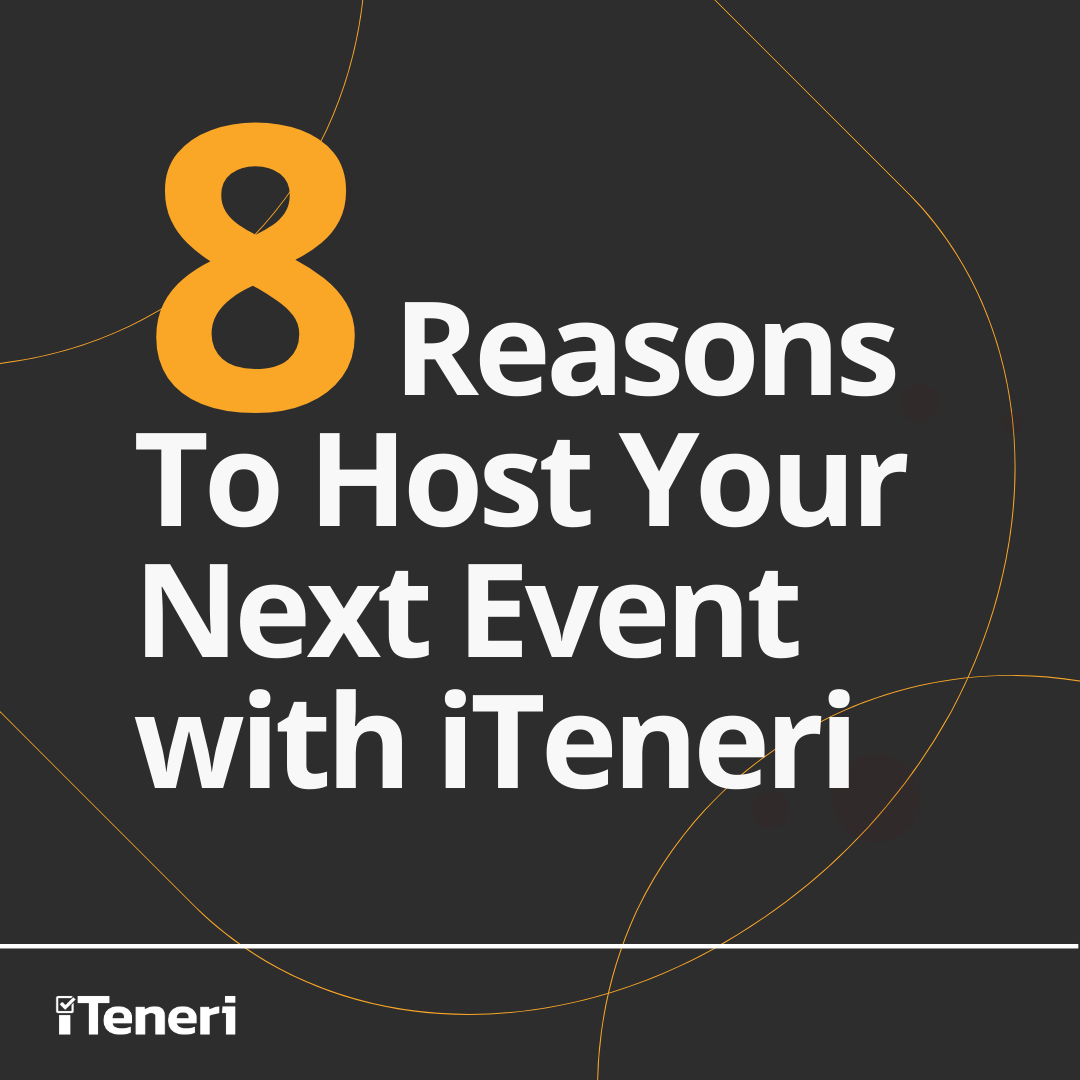 Iteneri admin
8 Reasons To Host Your Next Event With iTeneri.
Do you have an event coming up? Don't know where to start? iTeneri is the solution for you. Our events management platform has tons of features to help make your dream event a success. Hosting a virtual, hybrid, or in-person event has never been easier when using our uniquely built interactive tools such as our chat, gamification feature, voice messages, and emoticons just to name a few. Our dedicated customer success team is there every step of the way and is ready to help you get started.
Let's look at 8 reasons why you should host your next event with iTeneri:
1. Live Streaming
Our built-in streaming software allows your event's video quality to be spotless. iTeneri knows the importance of having top-tier video quality and we ensure that each event stream is flawless. Attendees have the ability to join the stream via our platform from anywhere in the world with just a click. Our platform is able to host over 10,000 attendees while streaming to external sources such as Facebook, zoom, and youtube.
2. Virtual Exhibition Hall
Our exhibition hall gives event planners and sponsors extremely high returns and the ultimate exposure. iTeneri allows sponsors to interact with attendees as well as display their products and services. Our customizable virtual booths can improve your event by giving your event sponsors real-life experiences:
Hosting real-time video sessions with attendees
Live Chat messages
Displaying products, videos, and brochures



3.Q&A

Our Q&A feature gives attendees the opportunity to submit questions before the day of the event as well as on the day. Questions can be submitted via text or voice messages. How awesome is that?




iTeneri also has the functionality to enable or disable the Q&A feature for specific groups which gives presenters the opportunity to hand-pick questions they wish to respond to live.







4. Newsfeed

There's no better way to promote engagement than using our built-in newsfeed area our timeline is filled with opportunities. It gives attendees an open space to interact before, during, and even after an event. Event sponsors can also benefit from making posts about their products/ services or even uploading a picture or videos. Attendees are also able to like and comment on posts which will trigger a notification that is sent out to relevant persons.




5. Polls

iTeneri gives event planners the opportunity to create polls and surveys to engage their audience throughout an event. Our platform is able to activate polls before the start of an event as well as close them after in order to receive feedback from attendees. Polls can also be launched throughout events and results are generated in real-time which can be shared with attendees.




6. Customed Registration page

iTeneri provides a customizable branded registration page for each event. Choose a theme from our variety of options and customize it to match your brand style. Our dynamic registration forms allow you to capture data uniquely tailored to your event's needs. Our ticket functionality also allows you to create customized tickets for your event and can assimilate QR codes, unique themes, and pricing.




7. Leaderboard

Increasing engagement should be your top priority when planning an event. The iTeneri leaderboard feature allows your attendees to gain points by interacting with different aspects of the platform such as visiting a booth, liking a comment, making a post, or even voting on a poll. Your event Sponsors are also given the opportunity to allocate points and structure giveaways through this amazing feature which prompts attendees to interact with their products.




8. Floorplan

Our floorplan feature should definitely be considered for your next event. Give exhibitors and event sponsors the opportunity to select their booth space, learn about the size and location and pay all in one space. Our color-codded floorplan functionality allows event exhibitors to keep track of the event dynamics through each space.

In conclusion, iTeneri has all the functionalities to make your next event a memorable and exciting one. Each functionality is tailored to your event need and gives your attendees, partners, and sponsors the ability to interact and build connections while increasing your event value in return.




Let us help you make your next event the best event! Schedule a demo with us now at iTeneri.com

-->