Blog Explore
Key Metrics for Measuring Your Online Event Success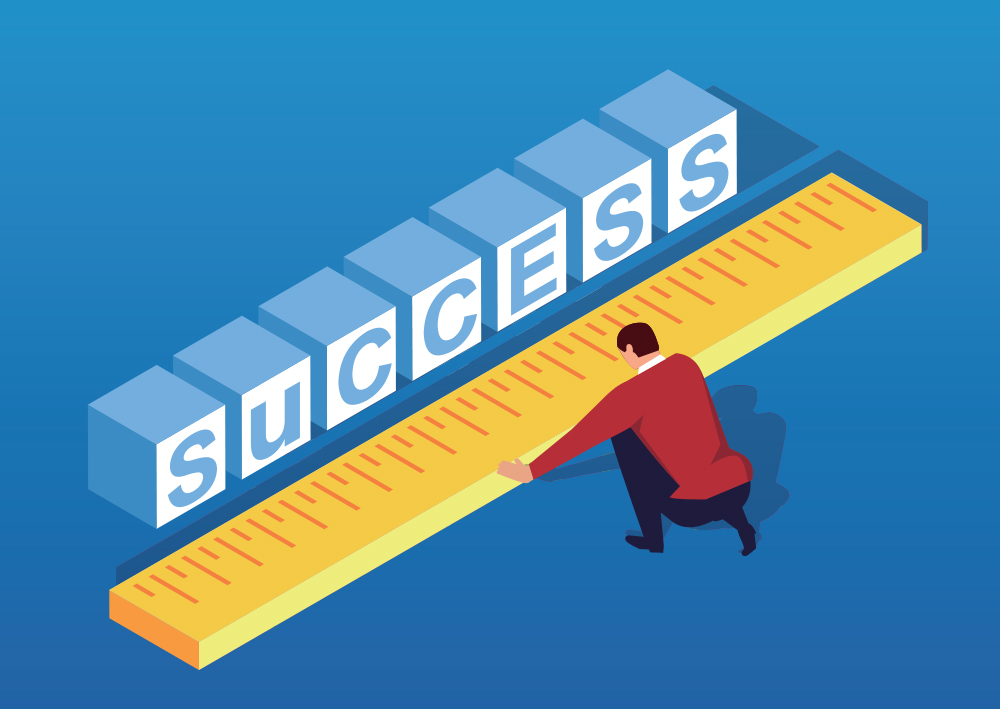 Iteneri admin
Key Metrics for Measuring Your Online Event Success.
Online hybrid events are the most effective way to reach both your attendees and sponsors. They include a mix of live, in-person activities that take place at a single physical location, along with various digital components. They are gaining popularity due to their flexibility, convenience, and cost-effectiveness.. However, while the benefits of online events are clear, they also have some challenges. One such challenge is measuring success in this medium. Like any other type of event, measuring success for an online or hybrid event requires gathering data from key metrics and comparing them with your goals or benchmarks set at the beginning of planning your event. The metrics you choose to measure your online event success should reflect your own goals. Here are some of the most common metrics to track:
Number of Registrations:
The number of registrations for an event is a great way to measure event performance. It also helps in understanding audience preferences, which topics/themes are attractive to them and how marketing strategies can be used or improved. This helps in setting a goal and a benchmark that an event planner would aim for.
The number of registrants is also crucial to measure the amount of people who registered versus the people who actually checked in for the event. This gives a clear picture of how many people actually attended the event out of the ones who registered and shows how well you were able to market your event and convince registrants to actually attend. iTeneri gives your attendees the opportunity to have an effortless ticketing and registration process by simplifying online event check-in with customized ticketing and registration. Features include customizable Tickets for Both Virtual and Physical Events, Embedded QR code on tickets & armband, Auto-generated tickets and badges, ticket analytics, registration simplified with our mobile scanning app and quick and easy online payments to name a few.
4 Key Metrics for Measuring Your Online Event Success include:
1. Engagement of Attendees:
High attendee engagement, which involves event attendance, questions asked during live stream, breakout sessions, participation in polls, surveys, games and interaction between other attendees and exhibitors in the virtual booths, to name a few, is a reliable and successful way to measure the performance and success of your event. Attendee engagement leads to more exposure and allows you to generate a better virtual event ROI.
Checking attendee engagement can be challenging on some platforms, so be sure to discuss this with the virtual event platform you are going with. iTeneri allows measurements through audience retention rate and average time spent at the event, as well as the number of messages sent, questions asked, and polls/surveys completed. It gathers other important and crucial analytical data and insights on attendees interests while delivering an experience that will make them want to return again and again
2.Event Survey and Feedback:
Asking for feedback via survey forms or interviews is an excellent way of communicating with attendees and planners, and gaining key insights from their perspective. Simple questions that can be customized to be more relatable to a specific event, can help to figure out information from different types of audiences. It will enable important conversations, improve the next event and ensure that all participating or planning will feel valued. iTeneri offers a seamless event experience for our clients, with excellent customer and technical support throughout the customer journey, especially post event where extensive event reports and surveys are done to measure success.
3. Website visits, including page views and time on site (and using User Experience Tools like Google Analytics):
This is a highly valuable virtual event KPI, usually after the event is finished. Analyzing website traffic can indicate how impactful your event was and how many attendees were interested in finding out more about your brand or organization through the website. The creation of an event-specific webpage is recommended to offer direction to those attending the event and with the appropriate content will result in viewers spending more time on the selected landing page or website.
The event management software platform iTeneri, offers unique branded websites that allows attendees to learn more about your event while building brand awareness, Embedded forms that Collect website leads with embedded forms and integrate easily,
4. Engagement during sessions and at virtual booths (iTeneri provides this with our live polling feature):
The goal is not only to give you an overview on how these metrics can be used but also how each one can help measure different areas within your event planning process–from setting up goals before even starting planning through executing during the event as well as collecting post-event analytics to see what worked well/not so well so that next time things run more smoothly!
In the end, there are many ways to measure your online events' success. The most important thing is to make sure that you understand what each metric tells you, so that you can make informed decisions about how to improve. In addition, it's also important not just to measure these metrics on their own but also in combination with each other—because sometimes a drop in one area may actually lead to an increase in another! iTeneri offers many solutions/avenues in which event success can be measured, with features that can measure event registrations, attendee engagement, event surveys and feedback and website traffic. Alongside great customer and technical support and post analytics reports, iTeneri provides the best avenue to create and measure success.